Sorry I haven't updated for a while- lots of exciting vintage-y things to ramble about!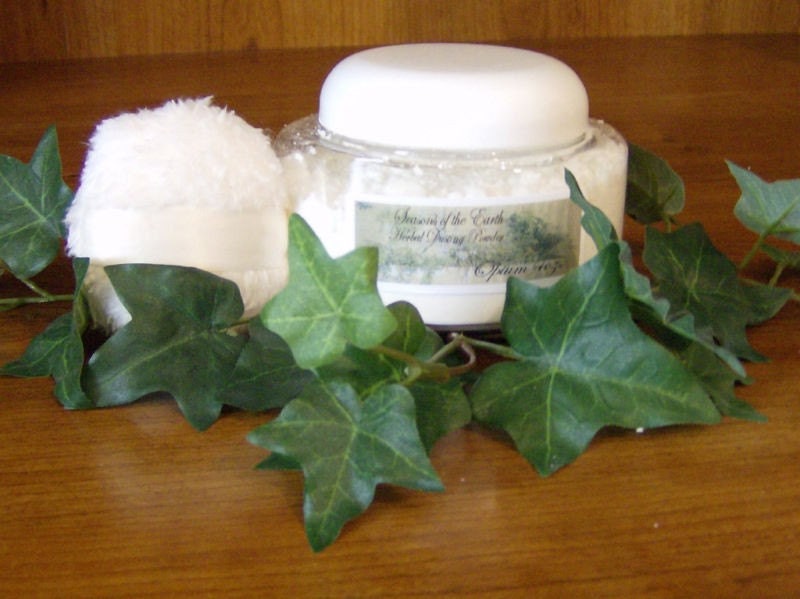 First off, though: in need of some frivolous yet inexpensive vintage-style pampering, I bought myself my first ever pot of dusting powder from
The Witches' Spindle on Etsy.
(The scents are organized alphabetically, so have a browse through and see what you fancy). I bought 'Inspire' -Rose and Sandalwood - and it didn't disappoint! It leaves a delicate frangrance and lovely silky-smooth feeling; plus, I feel ever so glamorous dusting myself with a big fluffy powder puff every morning- which is included with the pots! I'm even going to buy a spare one to apply my face powder with!
Even though dusting powder - or its somewhat less glamorous incarnation, talcum powder - seems to have a bit of a reputation as something your granny uses, I think it's a fabulous way to add subtle scent, and feel silky soft! And who doesn't want to be smooth, soft and fragrant?!
I can't wait to try more scents- let me know if you do! (Lilac and Lavender and Jasmine, Rose and Patchouli are next on my list!)
Ta-ra!